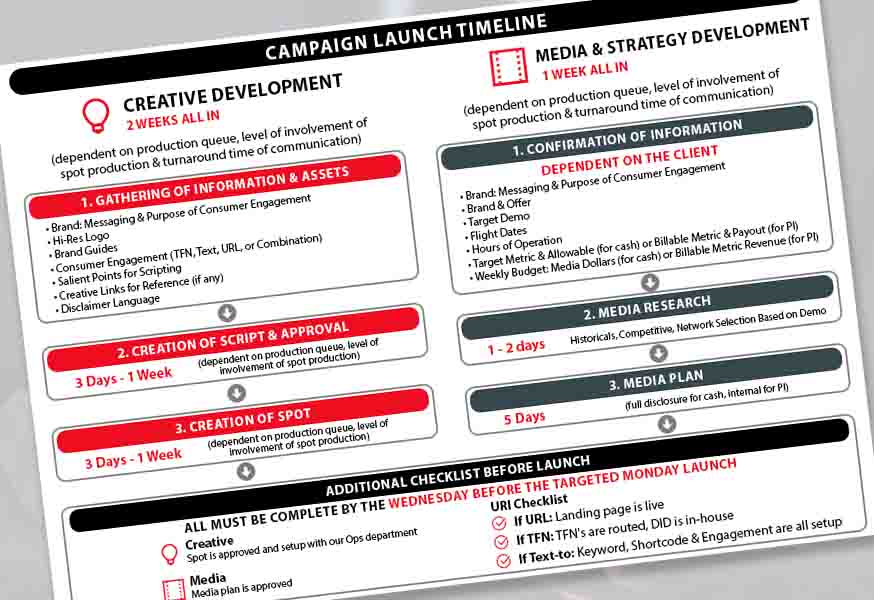 Traditional TV and Radio Marketing for Law Firms
While it is true that a digital marketing plan is vital for any legal office to succeed, you cannot forget the importance of TV and radio advertising in your city. Some firms spend so much time on web marketing that they fail to consider the significance of local traditional marketing to reach people who do not spend time online looking for a lawyer. Marketing offline is an efficient way to capture people in the local area in a memorable format while still promoting the web advertising campaign.
At Law Results, we help define your law firm's brand, increase your online and offline reach, drive interested parties to your law firm site and increase the number of leads through great TV and radio marketing.
Law Office Radio Advertising
Radio marketing is an affordable and well-valued marketing answer for many law firms. Radio programming has changed over the last ten years and there are so many options, including broadcasting law firm ads using:
Web radio
Satellite radio
HD radio broadcasts
Radio is a simple and direct method to reach your potential leads as more than 90% of people listen to the radio each week. Practice areas that can benefit from radio ads include:
Personal injury law
DUI
Real estate
Immigration law
Family law and divorce law
Estate law
Employee rights
At Law Results, we know how to leverage the power of radio marketing for law offices. We help your law firm build a radio ad campaign that includes:
Your radio marketing campaign can be tracked through a tracking telephone number to ensure you get the results you pay for.
Law Office Television Marketing
Television is a powerful form of marketing, especially when it is matched with your digital marketing campaign. Practice areas that can benefit from TV ads include:
Personal injury
Medical mal
Vehicle accidents
Workers' compensation
Pharmaceutical litigation
Our Law Results TV production specialists will help your firm create a riveting TV ad concept that will get your law firm noticed by people in your local market. Law Results has the experience required to produce a TV commercial that will prove successful, purchase media time, and report on your TV ad campaign results to ensure that you achieve the brand recognition and leads you need.